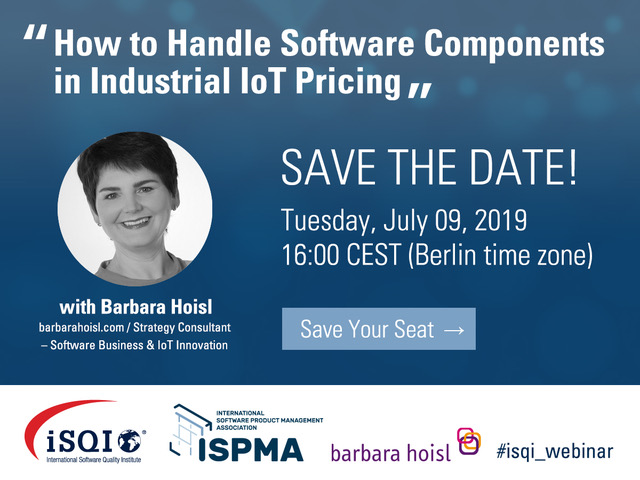 Vendors of Industrial IoT products face a challenge when developing pricing strategies for IoT products: software components require ongoing R&D investment, and vendors need adequate revenue streams to fund these investments.
Value-based pricing inspired by revenue models from the software and Internet industry appears to be the logical solution. However, industrial buyers often resist these novel pricing approaches.
Learn how to address this dilemma in a content-packed 45-minute webinar by pd7.group member Barbara Hoisl.
When? Tuesday, July 9, 2019, 4 PM CEST (Berlin time zone)
Who? #iSQI_webinar with @BarbaraHoisl together with @ispma_org