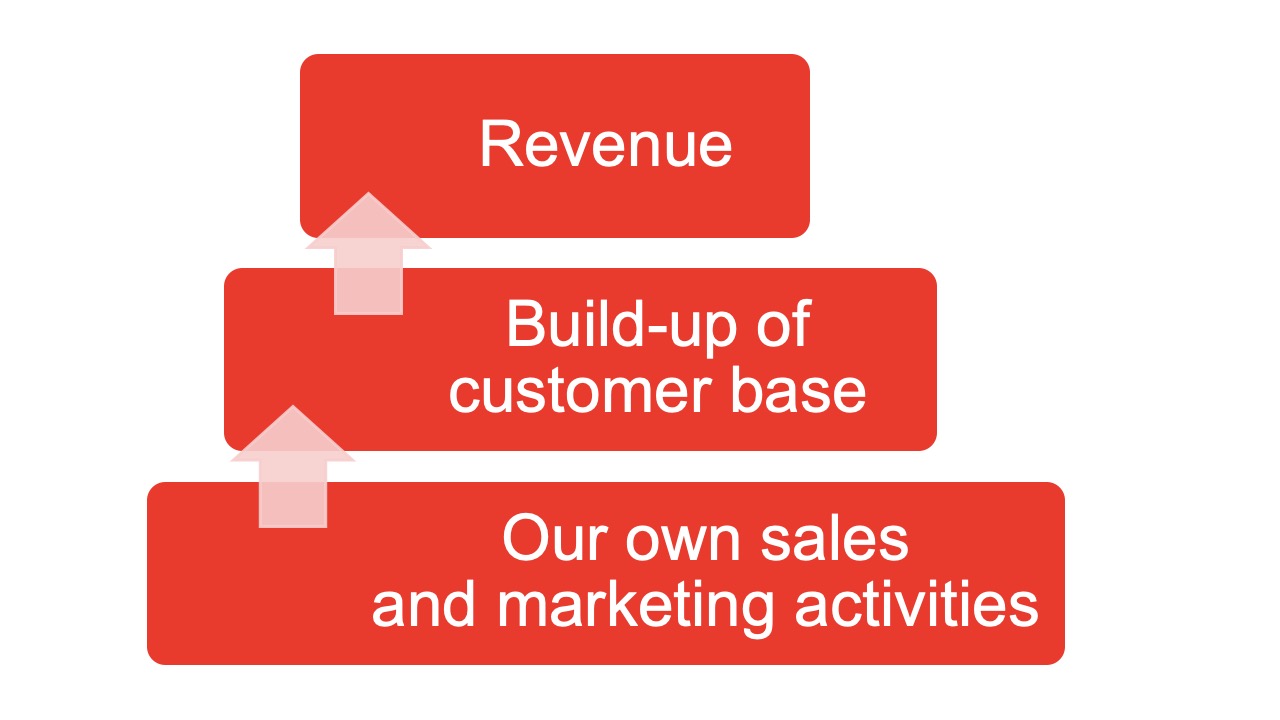 Software product managers are typically required to develop revenue forecasts for their products. For new products, or when key elements of the product strategy or the market have changed, a credible revenue forecast cannot be created by extrapolating from the past. In these cases, the revenue forecast needs to be built "bottom-up".

In the "bottom-up"-approach, the revenue forecast is based on our planned sales and marketing activities. We are using assumptions such as success rates of sales people and average deal sizes, as well as conversion rate modeling for web-based sales to build quantitative a model on how revenue is generated.
Built this way, the revenue forecast becomes a useful input for profitability analysis and can be used as a sanity check for the pricing model.
Complete Slide Deck Available on Slide Share
At the ISPMA Software Product Management Summit in Frankfurt in April 2019, I presented an introduction to revenue forecasting using the bottom-up approach. The slide deck from this talk is now available on SlideShare.
Become a Certified Software Product Manager
If that topic is interesting for you, you might want to check out our training offerings for software product managers.
We cover the complete curriculum for certified software product managers of the ISPMA (International Software Product Management Association)