Product Success through Professional Product Management
Excellent product management is key to a successful market entry and the basis for sustainable success of products.
This is particularly true for software and internet offerings where product managers enjoy a unique degree of flexibility – from the definition of the product itself to the choice of distribution and payment models.
The International Software Product Management Asso­ciation (ISPMA), has established an internationally recognized training curriculum and certification.
This training teaches state-of-the art practices for planning and executing product management activities. Novices receive a comprehensive introduction to software product management. Experienced product managers get the opportunity to reflect their current practices, and to optimize the balance between short-term and long-term product management activities.
Participants will be prepared for the ISPMA certification exam Certified Software Product Manager (CSPM), Foundation Level.
Available Courses
This training is available as in-house course or public class.
Public classes are typically delivered in German unless otherwise noted. In-house courses can be held in English or German.
The next public class is:
November 4-6, 2019 in Munich – provision guarantee
Register now for the training November 4-6, 2019 in Munich (registration in German)
For in-house courses get in touch with us using our contact form or e-mail.
Training Characteristics
3 days, 2 trainers, max. 12 participants
Training language: English or German
Course materials and certification: English
Target Audience
Persons who substantially contribute to product definition and product design
In particular product managers, product owners, IT application owners
Contents
Introduction and Foundation
Software product managed as business, ISPMA framework for software product management
Product Strategy
Product definition, positioning, delivery model, price structure, ecosystem management, protection of IP rights
Product Planning
Product life-cycle, requirements engineering for products, release planning, roadmapping, impact of development methodologies (agile)
Strategic Management
Product planning embedded in company strategy and portfolio management, market and product analysis
Collaboration with other Functions
Roles and responsibilities, collaboration with development, marketing, sales, service, and support
Your Trainers
This training will be delivered by Gerald Heller and Barbara Hoisl.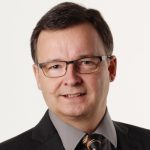 Gerald Heller helps clients to improve their software business. With more than 30 years experience in global software development Gerald now focuses on various aspects of software product management.
Gerald is founding member of the ISPMA and currently a member of the board.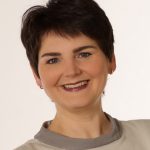 Barbara Hoisl draws on more than 25 years of direct, first-hand experience in the global software industry, including 14 years with HP Software.
She holds a master degree in Computer Science and is a fellow of the ISPMA.
pd7.group offers this training since 2014. As one of the largest providers of ISPMA certification trainings pd7.group has trained more than 400 product professionals in Europe, Asia, and USA.
Certification
On the last day of the of the three day class a certification is offered. It is a multiple-choice test in English provided by an independent certification company. Upon successful parsing examinees will receive the certificate "Certified Software Product Manager – Foundation Level"
Certification is optional. A certification fee of 250 € will be charged by the training provider for the certification company.
Training language is German. Training material and certification test is in English.
Pricing
Regular prices are
2.850 € including participation in the certification
2.600 € without participation in the certification
Save 300 € if registering at least four weeks before the training date.
Earlybird prices are offered until
Monday, September 23, 2019 for the training delivered November 4-6 in Munich
Registration
Register now for the training November 4-6, 2019 in Munich with provision guarantee (registration in German)